HEY ALL.
kindly
relink
me xD
as you all can see.
orangefreako.blogspot.com ISH NOW CHANGED TO typicalben.blogspot.com !!
skin will be changed as i'm still like doing ? xD
anyway i'm like at this freakin maths tutorial and i'm like freakin tired. ytd i slp like ard 3plus.
cause i just cant get into slp. and now this maths ish like such a waste of timee -.-
i shouldn hab come. i didn wan to come.
anyway here are da workshop pictures when we are doin metal sheet =D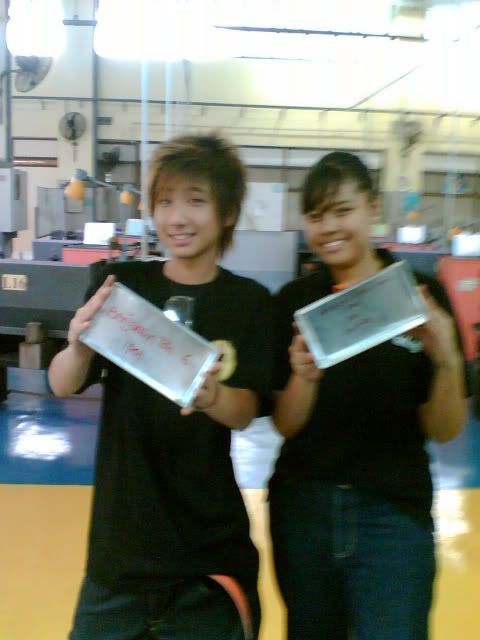 me and iza. i nearly cut off her finger =x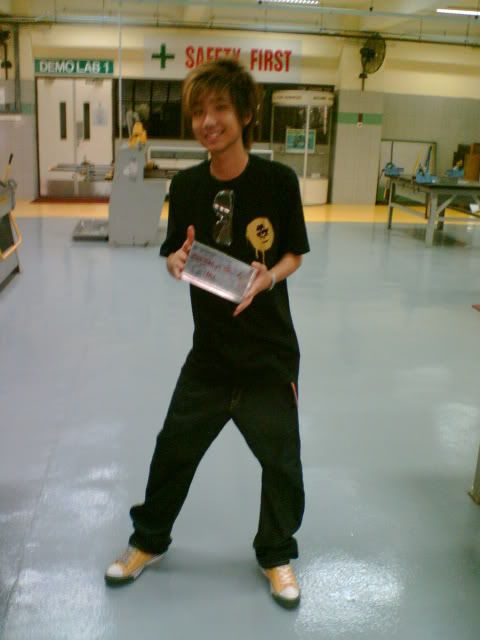 i <3 my workpiece. and i'm not tt skinny. OHGOSH -.-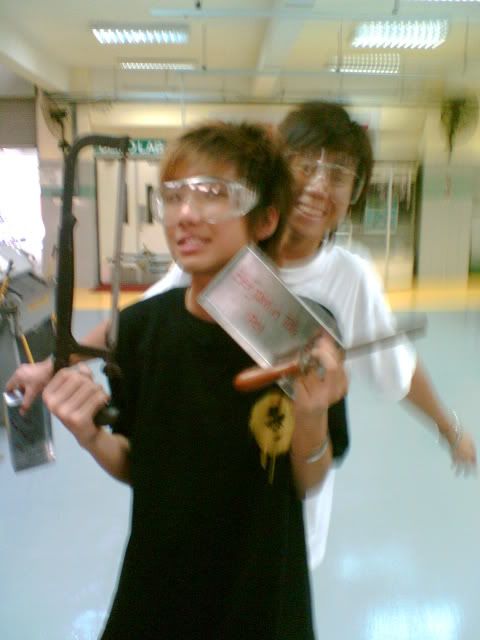 BEN and hm aka JOHN =x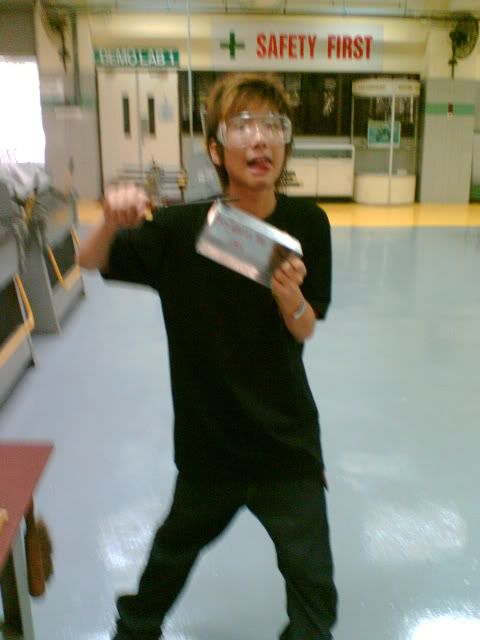 ignts abt this pic >.<



contrast between BLUR and CLEAR =x



MY WORKPIECE xD
we went to like town today after our maths lesson. OHYA. we took alot of pictures while we are eating at KAP's mac xD
i'll upload da pictures like next entry or so. waitin for victoria to send mee.
after town we went bugis. and guess wat they told me my singing was not bad.
i was like HUH !!!!!! i thought i'm da super duper monotone guy on earth. WOOO! tt means i got improve huh =x
alrighty. tt's it. thanks all for readin.
as i hab stats on my blog. they show tt everyday there's at LEAST 2 new reader and i'm like WOW. and page view ish like increasing. I'M SO HAPPY =D
THANKS ALL xD
REPLY TO TAGGIES TIMEE !!!!!!
NA: this ish just a temp skin. i'm changin it soon. thanks for yr opinion. btw you are ? =x
PINKBEE: LOL! LALAAAAAAAAAAA. I WIN xD
// xD: darlin! =p
PEIWEN: I DIDN SPAM YR BLOG!! LOL. dunch know which idiot does tt. -.-
ME: lols. thanks (: yr sis ish ?
V2JY: lols. TT'S MINE =p
IZ-A: lols. I ALOMOST CUT YR FINGER!!!!!!!!!!!!!!! i'm proud of it =x
=D: lols. =p
AHYING: lols. BLOGGER <3 ben =D
CHERII: next time you come then you know liao. LOL! NOT BIG BIG HILL LAR!!!
o.0: (:
VIVIAN: lols. I SAW YOU TT MORNING. tt mornin i was like TIRED. freakin tired =D
TAKECARE ALL (:
-o-"