HEY ALL.
here to update xDD
hahaha. i'm now like eating combos (cheese), chewing da milk sweets and also seaweeds. hahahaha. all bought at co-op.
and with my mummy's hairband cause my fringe kinda >.< super irratiting. now sittin in my room listenin to songs. typin out this entry usin my lappy =D
alright. enough of crap. people ask me to blog about wat i do cause they say everytime every post ish like flooded with pictures. hahaha. so here it goes.
let's start with today. woke up late as usual, cause ytd nite was like slp around 2 plus cause was doin MDA project. then went in da studio. DR TAN was -.-
he say up till now i still keep come late. then argh~ think he mark me late. oh watever. hahaha. then we did da sketchin for da MP project. didn went for maths as i was rushin my MDA report.
then MDA presentation was good. but nobody were listenin!!!! hahaha. everyone was busy doin their own stuff. haha. tt inculdes me. we basically just did da presentation for MR LIM. hahah. who ish like goin to fall asleep too.
after tt went co-op and bought stuff to eat. and sweets for my bro. hahaha. then took cab home again with james. ARGH. it's like whenever we go home together. we will take cab. which i
STRONGLY
object.
WASTE MONEY SIA ~~~~~~~~~~~~~~~~
OHYA. da pictures of CATS CLASS !! i mention it like few entries ago. which i took a camo jacket frm them and anyhow take photos. and they think i'm mad. sooo finally they send me da pictures. there you go =DD

he's jin jian. behind us ish merylin. or watever how it spell. SHE'S DA ONE WHO STOLE MY RING !! >.<



she's xiao chen!!! xD



qiuyunn camera shy~~~



me and melvin =D nice smile but he look at da wrong place -.-



me and nat =DD and she's like super sian diao~



BEEEEEEEE and me xDD



nat + xiaocheng + ben. SEE NAT SIAN DIAO FACE AGAIN! >.<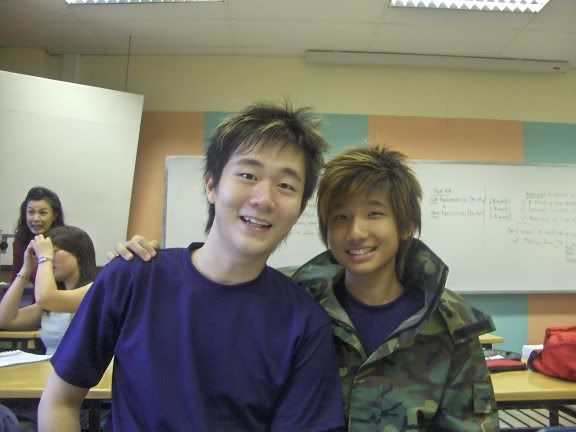 brandon + mee ~~



she's angelina. he's ben .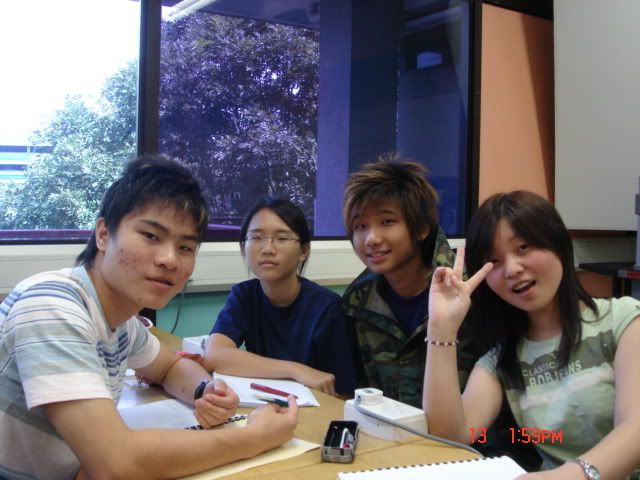 my group. me hab a orbiang group name. hahahaha. creative 4 =x



CHER ~~~ (due to sudden flash. out face became so white. erm. hers actually)
erm. we hab out class project. we need to do presentation and stuff. and here's da picutres we use for presentation to make it more interesting. btw da product we do ish MP3 confident mirror watch. xD

ACTING~~~~~~~



ACTING ~~~~~~~~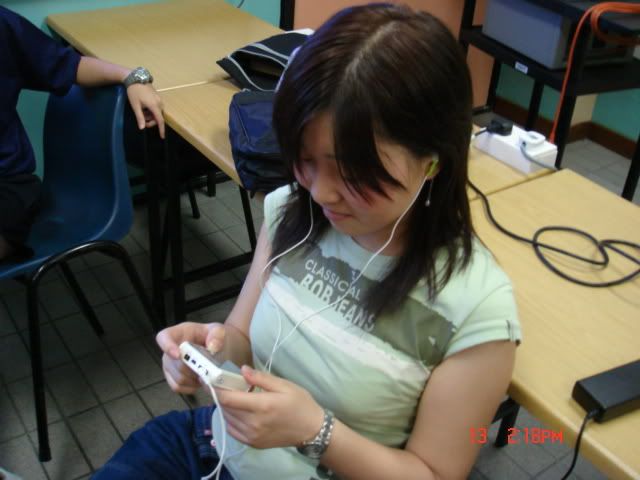 ACTING AGAIN =DD



saw mee saw mee =x



take yr temperature !!!!!!!!!!!!!!!!!!!!!



again again =x
BUT THERE ARE ALWAYS OOPSYY ONES. thanks to brandon and whoever who ANYHOW TAKE!! all ish like super natural and stuff. but natural ish good. =DD

tt's natural ~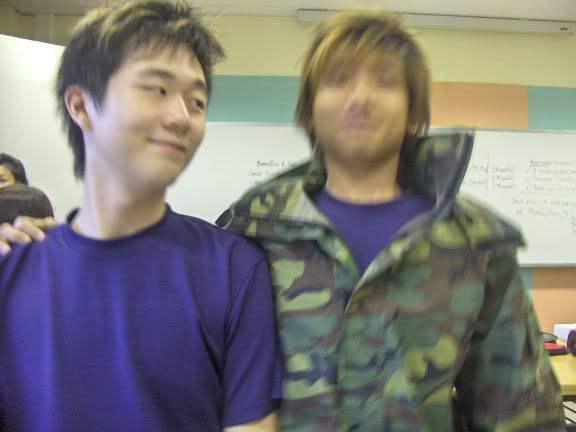 jumppiee



blurreddddddddd.
got one more which ish like SUPER DUPER UGLY~ hahahahahaha. cant put up =x
i hab to reply to some tagg.
thanks to ppl who are concern. (:
thanks for all sms. msn. or you tagg here. xie le. i'm okay =D
TO PRIS : yes. he ish james frm cckps. hahaha. YAY! you comin opus. not forgettin flowers and chocs. =x
TO JIAWEI : lol. me also got concert leh. you come my concert lar. then i go urs. wahahahahas. but i dunch even know you. HOW TO CONTACT YOU -.-
_________________ tt's all for taggies. not goin reply all. =p
ERH. before i forget.
REGENT WINDS AKA REGENT CONCERT BAND ISH HABING CONCERT 'OPUS DANCE'ON 28 JULY. WHICH ISH THIS COMING FRIDAY. AT VCH. 7.30pm. TICKETS AT 10 and 15 BUCKS. ALUMINI WILL BE PERFORMIN IN DA SECOND HALF ONLY. MUST COME SUPPORT. MUST COME HOR.
THEREFORE ME GOT PERFORM LARRRRRRRRRRRRRR.
INTERESTED ? TELL ME. =DD
tt's all ppl.
thanks for reading and tagging. must come da concert hor.
TAKECARE.
<3