HELLOO!
i'm here to blogg. well well. for labour day which ish like last week? me went for da may day concert which ish also known as da labour da concert la. err. it's FUN and FUN =D
i really enjoy da concert. yup. zizi was like so FRIENDLY and she sing well 'live' =D
ermm. and also i recieve a sms frm lala ytd sayin tt i won da SK POSTER LAR.!!!!!!!
i'm like OMG OMG. but i dunch know real anot cause she sounded so FAKE on tt msg la. yup. but it's real la! i'm like darn happyy. it's by BALLOTING LEH! so many ppl in FC can. =x aiya i'm just toooo happy la. =D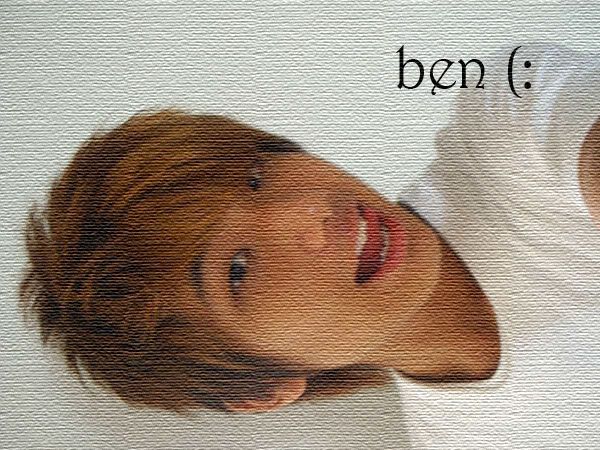 ermm. anyway back to somethin like my sch and stuff. err. my sch was like damn TIRINGG. i HABEN HAB ENOUGH SLP SINCEE DUNCH KNOW WHEN!! it's like soo omgg. i haben even hab a cca yet la. and yet i'm like so tired liaos. ohya. da last S&W was like BAD. i'm just lousy and purelyy lousy. when i pair up with da gal i'm like EVEN lousier. BOOOO.
ermm. my class ish GOOOD cum GREAT =D such a funny and UNITED class. we always meet in da morning and go in together. and we eat lunch together. er. but sometimes nv cause. NOT ALL DA TIMES DE LAR. -.-
ohya. and ytd me, vic, brandon, linda, james, hm. we pon tt LIM lesson cause it's like so BORING!!!!! hm went to like pei her stead then jamees went to dota for today de competation. ( psst. anyway he lost and he's like damn sad abt it. and he went home nv come for lesson ) SO. me + vic + brandon + linda went to library to watch DVDs. me and linda watch 'SHUTTER' and 'SISTER ACT' and i forgotten wat vic and brandon watch. we bought waffle frm da library which taste like shit and bought bubble tea. me drink HONEYDEW YOGURT DRINK LAR. err. it's okay. =D
me then went home with bardon and today also!! today ish soo FUNNY. we laughed all da way back home while takin 75. OHYA. vic, linda, bradon and me also went to eat SANDWHICH today and we place lots of stuff in da locker. me and james share one locker. wahahaha.
we had fun doin da SKECTHIN LESSON. WE LUB WARMING UP!!!! we just DRAW DRAW DRAW LINES LINES LINES!!!!!!!!! WOOOOOOOOOOOOOOOO! should hab show you all wat lines we darw. and ME GOT 'C' for sketchin da chair. and hm got 'B+' lar. BEST in da whole class man. and i'm like quite HENG to get 'C' cause only me, vic and bradon got it.
ermm. da last sunday we went to do homeworkk. linda, james and me. we went to kings albert de mac to like do and after tt we went to bugis to like find ivy cause she workin at sakaee. then we went suntec to find brandon SELLING UNDERWEAR. but james went home first. and yup. tt saturday me went lotone and bought zizi stuff and accessories. AND DID I SAY WE TOOK PICTURE WITH A HORSE AND TOOK FREE NEOPRINTS? =x and hab been tokin to colgate recently. =D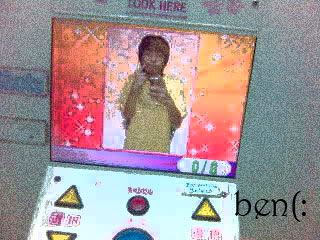 and while i write this i'm eatin da white chocs de kitkat la. SOO NICE. lol. SRY for being so RANDOM tokin abt da days. ermmm. ALL THOSE PICS are NEW!!!! finally got photoshop frm KIM. then can FINALLY EDIT MY PICS LIAO. ivy u hab to THANKS ME MAN =x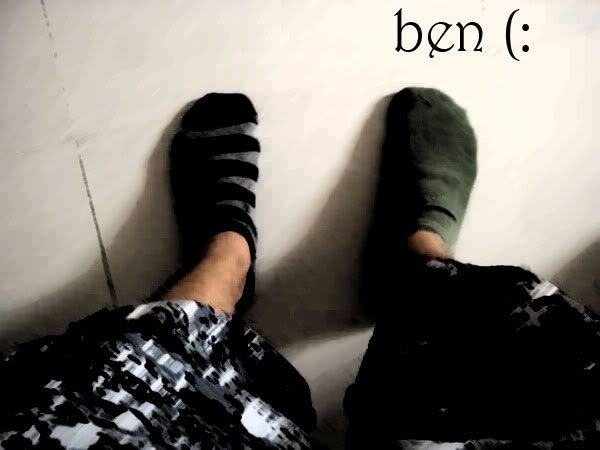 er. thanks ppl for TAGGING MEE. TAGG MORE =D
and WRITE TESTI FOR MEE!!!!! updated pics at friendster tooo.
tt's all. THANKS FOR READING!!!!! LALAAAAAAAAAAAA
-o-"